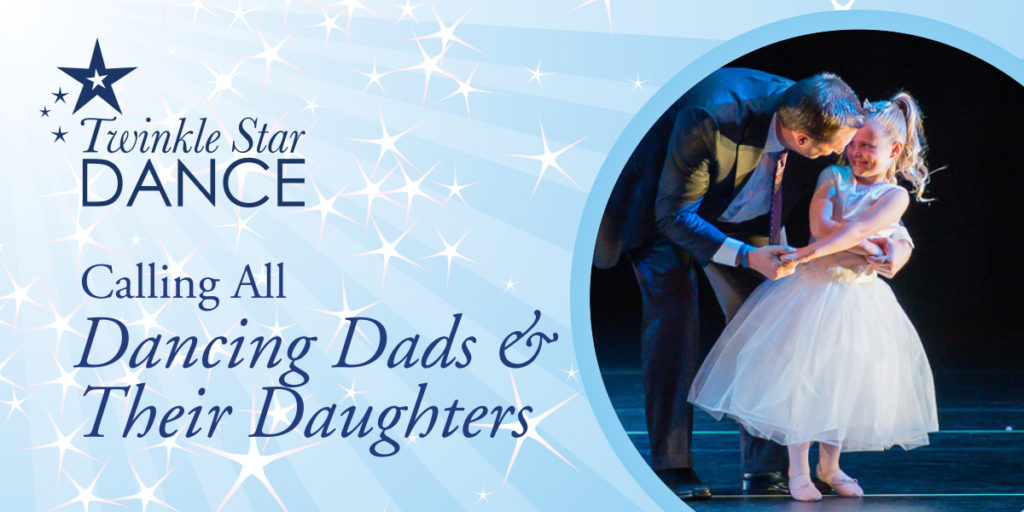 Now accepting registration for the 2018 Daddy Daughter Recital Dance!
The Daddy/Daughter Dance is a wonderful opportunity for fathers to spend quality time with their daughters. Together they will learn a dance and perform during the June recital.
Dancers ages 3 and up are welcome to participate in this year's Daddy Daughter dance. For the recital the dancers wear a white dress with white ruffle socks and ballet shoes and the dads wear a black suit with a white dress shirt, black tie and black shoes.
Step 1: Please read very important Pre-Registration information HERE!
Step 2: Register for the Daddy and Daughter Dance HERE or fill out the form below.